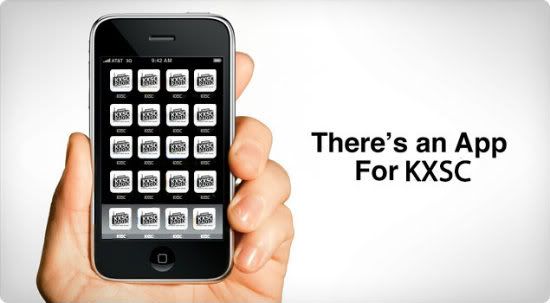 Image via stactsrandomthoughts / Edited by KXSCWe APPreciate all of you so we APPlied ourselves and APPlified our exposure by creating a KXSC iPhone app!
(OK. Fine. The last one didn't make sense and all of them weren't that funny but you get the point.)
Download the KXSC app here.