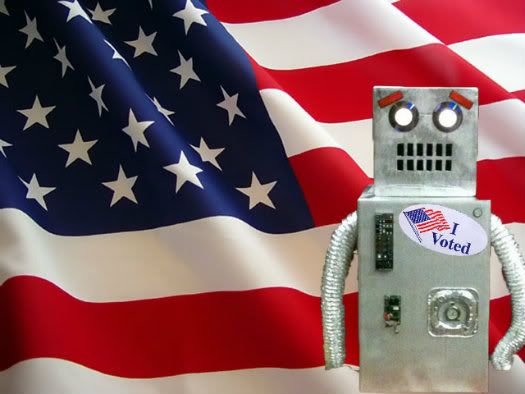 Today is the day! Vote! Be all 'merrrica and stuff! And listen to KXSC!
Tune in tonight from 6pm-12am for Election Night coverage and some celebratory tunes from our programming.
It's a party in the USA.*
*Not in the Miley Cyrus way.**
**Just a general nationwide party.***
***...The Robot just really wanted to make that joke.