TUESDAY JULY 26th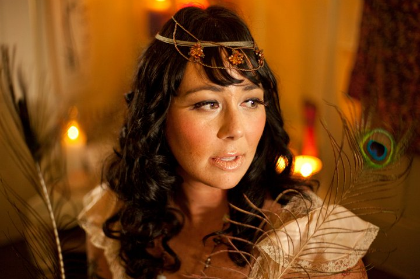 via Facebook
Erica Elektra is on KXSC this week! You may know her from the indie-pop trio Hearts of Palm UK, whose album debuted in CMJ's Top 10. This isn't her only time spent in music though: she has worked at NPR, KPCC, Berkeley's Rasputin Music, and college radio station KSCU. Now, she's working on a synth pop mix indie rock solo album. During her visit, she'll be doing a DJ set of her tunes along with her favorite Swedish indie pop. She's magical, charming, and completely worth following on Twitter.
Erica will be on Tuesdays with Maura, 9pm-10pm.
L.A.-based music journalist, Chris Martins, is visiting KXSC! Chris has written for Spin, The Los Angeles Times, A.V. Club (of The Onion), and L.A. Weekly. He has collected his work onto his website, Aural Standards, which includes everything he has done from reviews to interviews. As a cassette junkie, you can expect a fantastic cassette DJ set from him this week. You can also follow him on Twitter.
Chris is going to be featured on Tuesdays with Maura, 10pm-11pm.